Combination of AI, business and innovation
We start with business…
Together with you we tailor appropriate usage of Artificial Intelligence to you type of industry, we suggest the optimal solution of virtual assistants for the development of your business and we perform PACE validation of the concept with clients.
… and we deliver on our promises
Designed and verified virtual assistants are tailored to your needs. We use robust and secure systems from IBM, Google and Microsoft. We always teach assistants the required skills for communicating with clients or employees. We continue to take care of the assistants and our infrastructure during live operation by constantly improving and teaching them.
How do we build an assistant
We use our experience and platform AddAI Assistant which integrates best in class AI technologies. We always cooperate with your team to make it according to your business needs.
We are team of digital professionals
We build on more than 10 years of online experience and more than 3 years of virtual assistant development experience.
What we have achieved?
We have made several virtual assistants incl. robust solution for the large financial institution.
Check out and try out our assistants Ada and Adam. We have created their videos and also demos for you – how they work and what they can do.
ING virtual assistant Ema
Our team succeeded in an ING internal innovation competition for having developed a virtual assistant specialized in banking-related topics.
For three months, Ema, as we named her, had been thoroughly piloted by customers, and earned a flattering rating of 4.7 stars on Google Play.
Clients could communicate with her in both written and spoken Czech. Ema enabled the clients to instantly check their account balance and financial history instantly as well as send payments just by saying one sentence. On top of that, she could participate in casual conversation and entertain you with a joke.
TOBi chatbot for Vodafone
"AddAI is a team of genuine NLP professionals. Whether in terms of their ability to develop a coherent language model with a high level of understanding, or their grasp of custom business logic, benefiting straight from the model.
Our cooperation with AddAI has not only brought us very functional automatic conversation, but also a well-trained in-house team.
Our AddAI counterparts have proven outstanding educative talent that should not be taken for granted regardless of the expertise level.
Moreover, it was also the AddAI's personalities profile and compatibility with our team, in which aspect we consider them a 100% fit in."
TOBi team
Adam, 5* hotel assistant
Our assistant Adam had been developed for Grand Hotel Bohemia. Adam's job was addressing customers' essential requests and questions. He could guide you through room and breakfast reservations, answer your questions regarding transport or parking and suggest nearby activities.
Adam assistant is ready to help on the Grand Hotel Bohemia English website.
Adam assistant for automotive
Our virtual assistant team also includes Adam, who knows his way around cars. Our first customer capitalizing on his expertise is Srba Servis.
On the website www.srba.cz Adam casually responds to customers' requests. You can consult him regarding general automotive topics, ask questions on availibility and service and so on. He will explain your financial options, insurance, opening hours, pass on contact information and much more.
Adam will be further developed and trained.
Banking assistant Aneta
In collaboration with Air Bank, we developed Aneta, the virtual banking expert. Initially settled in a pop-up window on Air Bank website, she expanded and is currently helping customers via their app as well as a telephone line. She has mastered both written and spoken Czech, can provide answers on various banking-related topics, and makes it easier for clients to navigate their finances.
Aneta does not, however, limit herself to giving plain advice, she also likes to joke around. Being available 24/7, she is constantly learning and improving herself.
Alzee phone assiatant
Putting our heads together with Alza.cz and our partner Vocalls, we developed an assistant for the e-commerce giant Alza. Alzee's main task is to redirect incoming calls to the right operator specialized in the topic being queried.
She can also handle some tasks on her own. For example, she can inform customers about the opening hours of individual branches or invoke warranty claims. Thanks to communicating with backends between four providers, she sorts individual queries across more than forty topics, including order tracking or special customer programs.
Just like our other assistants, Alzee is flexibly evolving and widening her scope
Raiffeisenbank AI assistant
In cooperation with the teams of Raiffeisenbank International AG and Raiffeisenbank a.s., AddAI has developed a language model for a new banking assistant that is supposed to provide clients with prompt and effective solutions to their requirements, tips and answers to their questions.
The assistant is to be available on the Reiffeisenbank website, in online and telephone banking. The framework of the model was built in such a way that allows potential replicability for other Raiffeisen Group countries.
Striving to make the model as reliable as possible, we focused on ensuring high understanding confidence and broadening its knowledge scope. We also educated the Raiffeisenbank internal team in charge of the assistant, giving them comprehensive knowledge about the entire model.
We continue to work on extending and improving the AI assistant.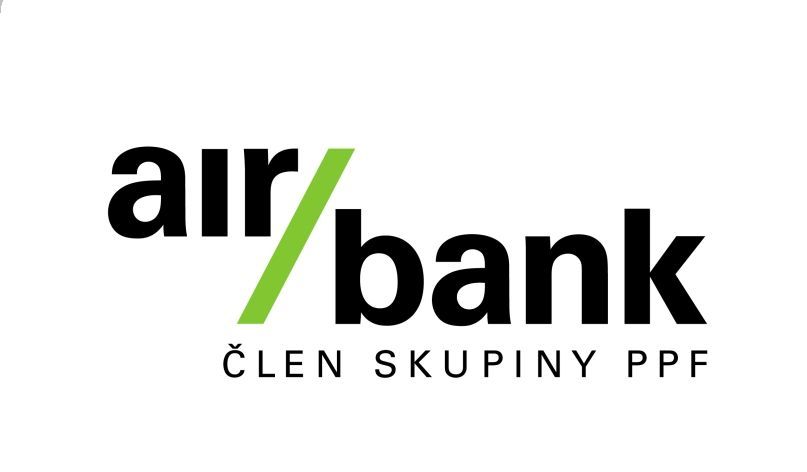 We explore new horizons and opportunities
We believe, like other innovative global companies, that the "AI first" time is coming and we are looking for the best ways to offer AI services.